Laser Engraving & Pips
---
Laser Engraving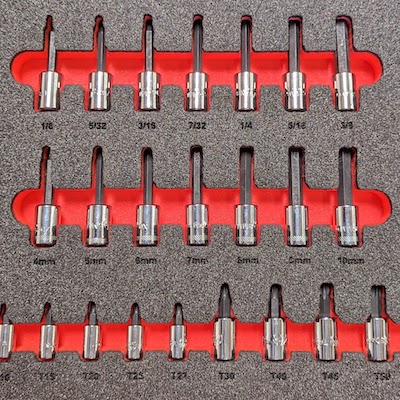 With laser engraving, you control the text, font size and style. Add anything from your name, tool specs, company information. Or, explore our graphics library full of pre-set size labels and variuous image based graphics.
Laser Engraving Helps You:
Identify your sizes

Personalize your insert
To add laser engraving to your build, just click "With Laser Engraving" button when selecting your foam settings and laser engraving will be added to your build. You will be able to add engravings to your layout once you have added your tools to the layout.
Pricing:
Laser Engraving is a flat fee on your insert. Add as many engravings to your insert as you like.
COMING SOON!
PIPs (Part in Pocket)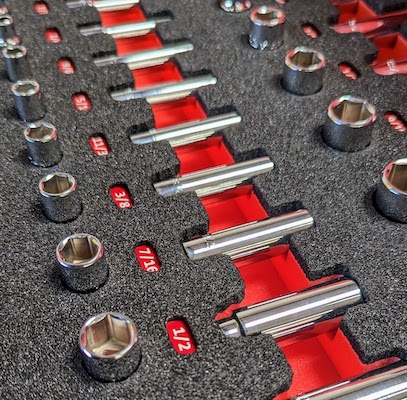 PIPs (aka Part in Pocket) are laser engraved plastic labels that sit in dedicated pockets specifically milled to hold the given label. Unlike laser engravings, PIPs have a standardized size. The average PIP is a 1/4" in height and an average length of 5/8".
PIPs are avaliable in a variety of Metric and Standard/SAE sizes.